CLEARLIGHT PREMIER IS-1 ONE PERSON FAR INFRARED SAUNA
CLEARLIGHT PREMIER™ FAR INFRARED SAUNAS
What differentiates Clearlight Premier™ saunas from all others? Craftsmanship and our True Wave™ heater technology! All of our Clearlight Premier™ far infrared saunas are made with the highest quality tongue and groove Eco Certified Western Red Canadian Cedar or North American Basswood and include our advanced True Wave™ heaters making Jacuzzi® saunas the sauna of choice.
With a classic sauna design your sauna includes roof ventilation, recessed LED accent lights to help set the mood, interior light for reading with a beautiful wood lampshade, Bluetooth/AUX/MP3 Audio inputs, Nakamichi stereo speakers and Never Fail™ digital keypad both inside and outside to control temperature, time and lights.
Our True Wave™ Full Spectrum heater system delivers over 25 times the power of our nearest leading competitor. We offer a full 500 watts per full spectrum emitter versus their 10 watt near infrared emitter. Our full spectrum system allows for the deepest penetration, peak performance with the best results.

FEATURES
True Wave™ carbon/ceramic low-EMF heating technology on the back wall, side walls, front wall under the bench, next to your calves and in the floor.  You are surrounded by infrared heat.
ELF shielding with the lowest ELF levels in the industry.
Standard chromotherapy lighting.
Reservations mode so you can set your sauna to turn on up to 36 hours in the future.
Flawless "furniture grade" cabinetry.
Distinctive door handle/smartphone cradle for easy media viewing.
Comprehensive Limited Lifetime Warranty.
Classic sauna design.
Easy Installation (normally about an hour).
Much More…
True Wave™ heaters are the only combination Carbon and Ceramic far infrared heater. These heaters are the best of both worlds. The Carbon allows the True Wave™ heaters to produce long wave far infrared heat. The long infrared wave will penetrate deeper into your body and give you the benefits you are looking for. The Ceramic compound are added to the Carbon gives the heaters a very high infrared output. Traditional carbon heaters are weak, but not the True Wave™ heaters. They produce exceptional quality infrared and a lot of it.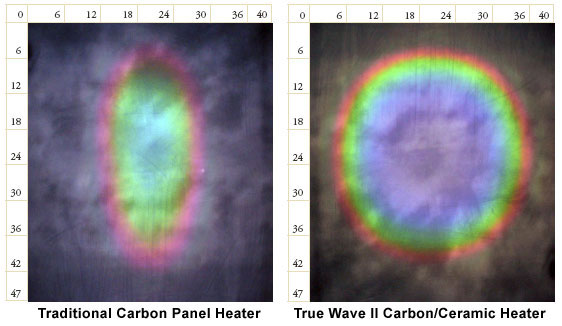 Heaters are positioned in order for infrared heat to concentrate solely on our body. Because infrared heat travels in a straight line, any heater that goes up over your head is only heating the air. By using high output heaters, heat concentrates exclusively on your body so you get the most benefit.
You are also surrounded by infrared. The IS-1 has heaters on the back wall, side walls, front wall, under the bench, next to your calves and in the floor. True Wave™ heaters are located underneath the cedar wood in the floor. Infrared heat is radiated by the cedar wood and will warm your feet, help with your joints and increase sweating.
For Constant Infrared Heat: Simply set the digital controller to the highest setting. You'll receive 100% constant far infrared heat with absolutely no heater shut-off throughout your entire 30 to 45 minute sauna session, guaranteed.
The large size of each True Wave™ heater allows for a lower surface temperature than other infrared sauna heater technology. This means better performance well within the optimal range of 6 to 12 microns with a good portion of the wavelengths at 9.4 microns.  This is the frequency at which the human body optimally absorbs infrared heat.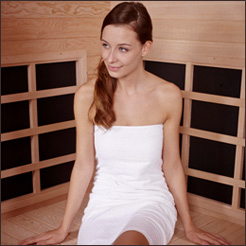 TRUE WAVE™ CARBON / CERAMIC FAR INFRARED HEATERS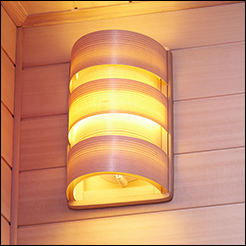 BEAUTIFUL WOOD LIGHT SHADE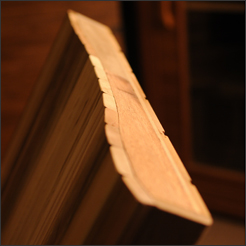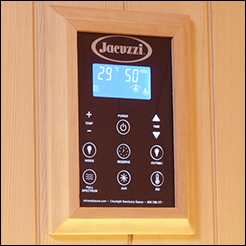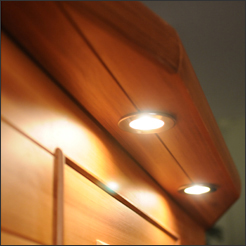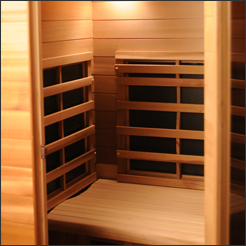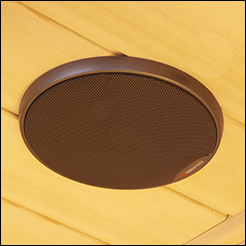 BLUETOOTH/AUX/MP3 AUDIO INPUTS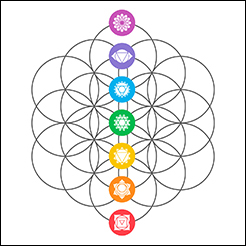 STANDARD CHROMOTHERAPY LIGHTING
SUPERIOR QUALITY
Complete Limited Lifetime Warranty
Your Jacuzzi sauna comes with another exclusive… our Limited Lifetime Warranty!  Few other companies can offer this type of warranty because no one builds saunas like we do.
*Recliner Bench Available In Premier IS-5 Only
The Premier IS-1 is available in either grade "A" clear western red Canadian cedar wood or basswood.  We use double wall tongue and groove construction.
Width: 35″
Depth:  40″
Height: 71″
Bench: 33″ x 22″
Width: 40″
Depth: 44″
Height: 76″
Weight: 325 lbs
When building the Premier IS-1 into an enclosed space, we recommend leaving 2″ around the sauna.
True Wave™ far infrared heaters on the back wall, front wall, side walls, under the bench, next to your calves and in the floor.
120 volts
1,100 watts
9 amps
Plugs into a standard household outlet.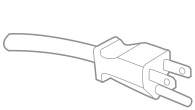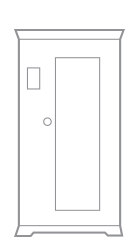 ADD-ON TO YOUR JACUZZI® INFRARED SAUNA EXPERIENCE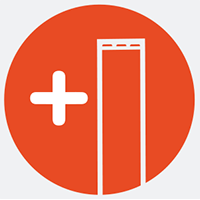 Full Spectrum Heater
Add an additional 300 watt full spectrum heater to your Clearlight Sanctuary™.  This heater, measuring 24"x 7", is mounted on the interior of the door. The heater includes a wood frame with a textured mesh heater guard and plugs conveniently into a receptacle already built into your sauna.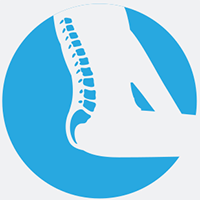 Ergonomic Backrest
All Clearlight® models can accommodate a cedar or basswood portable backrest for added comfort and support during your sauna session. Designed by Dr. Raleigh Duncan, a Chiropractic Physician and our Founder, this is another added level of comfort to an already amazing experience.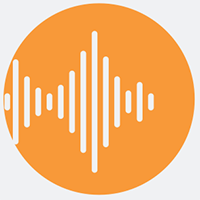 Vibration Resonance Therapy (VRT)
All Clearlight Sauna® models can add Vibrational Resonance Therapy (VRT). VRT combines the benefits of sound and vibration relaxing your body and mind. The VRT modules attach to the bottom of the sauna bench.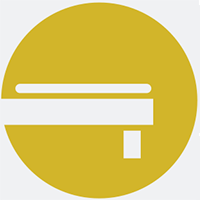 Bench Pad
For added protection a quilted cotton, latex-free, hygienic and washable bench pad measuring 22" x 17" is available. The Bench Pad provides protection to the sauna bench so you don't have to worry about smells and bacteria in your sauna.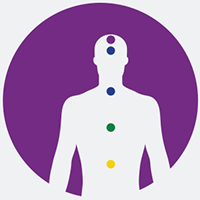 Medical Grade Chromotherapy
Upgrade any Clearlight Premier sauna to our Medical Grade Chromotherapy with 96 LED Lights. With high intensity output, you're going to benefit faster because you're bathed in light. Set an individual color or select "auto" mode and it will automatically switch between colors every 25 seconds.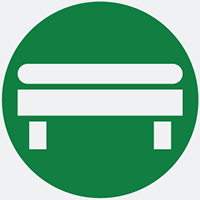 Bench Cushion
Add an extra layer of comfort to your sauna session with our custom made Bench Cushions. This 2" thick, waterproof and mold resistant cushion is custom made to fit the bench of your sauna.
ADD-ON TO YOUR JACUZZI® INFRARED SAUNA EXPERIENCE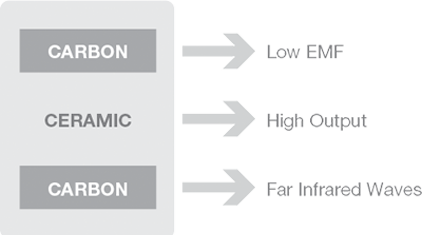 Not all infrared sauna heaters are the same. The size of the wavelength and the amount of infrared heat given off by the heater varies greatly from one heater type to another. Some infrared sauna heaters produce high quality infrared heat but do not emit a lot of infrared. Some heaters produce a lot of infrared heat, but the quality of the infrared heat is not very good.
Only our True Wave™ infrared sauna heaters combine the high quality infrared heat of Carbon and the high infrared output of Ceramic to produce the most effective infrared heat, bar none.
WHY IS HEATER PLACEMENT IMPORTANT?
The key to infrared therapy is heating your body directly and you want infrared heat on the front and back of your body. In every Clearlight Infrared Sauna® you are surrounded by infrared heat.  There are heaters on the front wall, back wall, side walls, underneath the bench, next to your calves and in the floor.  Most companies using carbon heater saunas don't have heaters on the front walls. That is a big mistake. Without heating the front of your body you will not raise your core body temperature as effectively and you will not sweat and detox as effectively.
In addition, most infrared saunas have very tall heaters starting just above the bench and almost reaching the ceiling of the sauna.  This is wasted infrared heat heating the air over your head and not heating your body.  They do this because they are using weak infrared heaters.
We keep our True Wave™ infrared heaters about 24″ tall so we concentrate the infrared heat directly on your body.  We can do this because our heaters are high output heaters.  Clearlight True Wave™ heaters are the most effective infrared heaters available and are manufactured by us to specifically heat the human body.
Shipping
This item Ships to
| | | |
| --- | --- | --- |
| |     | We process within 1-5 days. We source products from all over the world to bring you epic offers and the lowest prices. This means sometimes you have to wait a little longer to get your order but it's always worth it! ( Please keep "COVID 19" in mind ) |
| | | Returns are easy, simply contact us for a returns number and send your item to our returns centre for fast processing. We'll get you a replacement or refund in a snap! |
Here are 5 more great reasons to buy from us:
| | | |
| --- | --- | --- |
| |     | We Put Our Customers First to us. If it doesn't fit, it breaks, you've changed your mind or for no reason whatsoever simply send it back to us and we'll cheerfully refund you every cent. |
| | | Returns are easy, simply contact us for a returns number and send your item to our returns centre for fast processing. We'll get you a replacement or refund in a snap! |
| | | In the unlikely event that you find your item cheaper at another online store, just let us know and we'll beat the competitor's pricing hands-down. |
| | | We insist that you love everything you buy from us. If you're unhappy for any reason whatsoever, just let us know and we'll bend over backwards to make things right again. |
| | | Ordering from Grandissimmo is 100% safe and secure so you can rest easy. Your personal details are never shared, sold or rented to anyone either. |
Helped With Sleeping
I used to have problems with sleeping. Then a friend of mine said I could have this treated without any pills. I couldn't believe this, but then she invited me for weekend and showed me her own infrared sauna. After a short session I slept like a baby! And that did it! I purchased my own Infrared sauna and ever since I have no more trouble falling asleep!
Well worth the money
A friend of mine recommended me this website after I complimented his new outdoor sauna at a house party he had for his birthday. At first I had second thought and wasn't sure I'd have enough money for a sauna of my own. But I was so wrong! I contacted the manager and we calculated the perfect sauna unit for me; so now I have a little paradise of my own on my back yard. My wife is so happy we now have an infrared sauna to relax in and spend time together! So with these guys I didn't just purchase a sauna; I improved my marriage as well! And I am now feeling younger and more energetic than ever before!
California
Got my sauna shipped to California. It arrived in great shape and was very easy to set up. I've been using it and it has done wonders for my knees!
Definitely a Pain Reliever
We bought the sauna for my elderly father who uses it to help deal with various aches
and pains. The sauna is working out great for him, and he really feels the benefits. He's
also lost 4 pounds in two weeks. What's better, he can use it when he wants to without
a long drive, an appointment, or a long wait. A half an hour IR sauna treatment at the
nearest spa costs $30, if you are a member. Since we have two people using the sauna
regularly, it will pay for itself very quickly. There are very few things I've seen that I
think are a better investment.
The Best Choise
Thank you Grandissimmo for informative response concerning our needs we have explored a lot, we where impressed with the quality of our sauna!